My Blog
Posts for: September, 2020
By Cental Valley Dentist
September 12, 2020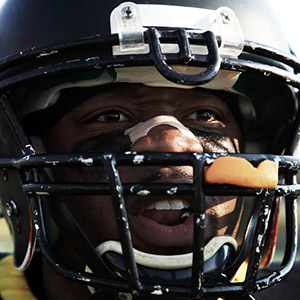 It's September—and that means football season is underway. Whether you're playing, spectating or managing a fantasy team, the action is about to ramp up. Unfortunately, increased "action" also includes injury risk, especially for a player's teeth, mouth and jaws.
Injury prevention is a top priority for all players, whether the pros or the little guys in Pee Wee league. For oral injuries, the single best way to avoid them is by wearing an athletic mouthguard. This soft but durable plastic appliance helps cushion the force of a direct blow to the face or mouth. Wearing one can help prevent tooth and gum damage, as well as lessen the risk for jaw or facial bone fractures.
Mouthguard use is fairly straightforward—a player should wear one anytime there's player-to-player contact. That's not only during game time, but also during practice and informal play. But what's not always straightforward is which type of mouthguard to purchase. That's right: You'll have to decide from among a variety of mouthguards on the market.
Actually, though, most fall into one of two categories: the "Boil and Bite" found in most retail stores with a sports gear department; or the custom mouthguard fashioned by a dentist.
The first are called Boil and Bite because the mouthguard must first be softened with hot water and then placed in the intended wearer's mouth to bite down on in its softened state. When the mouthguard cools and re-hardens, it will retain the bite impression to give it somewhat of an individual fit. These retail guards are relatively inexpensive and reasonably effective in cushioning hard contact, but they can also be on the bulky side and uncomfortable to wear.
In contrast, custom mouthguards are formed from an accurate impression of the wearer's bite taken in the dental office. Because of the individualized fit, we can create a guard with less bulk, greater comfort and, due to their precision, better effectiveness in preventing injury.
A custom guard is more expensive than a retail mouthguard, and younger players may need a new upgrade after a few seasons to accommodate fit changes due to jaw development. But even so, with its higher level of protection and comfort (making it more likely to be worn during play), a custom mouthguard is a worthwhile investment that costs far less than a devastating dental injury.
So, if you or a family member will be hitting the gridiron this fall (or, for that matter, the basketball court or baseball diamond later in the year), be sure you invest in a mouthguard. It's a wise way to ensure this football season will be a happy one.
If you would like more information about dental safety and sports, please contact us or schedule a consultation. To learn more, read the Dear Doctor magazine article "Athletic Mouthguards."
By Cental Valley Dentist
September 02, 2020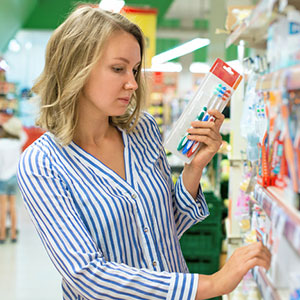 Search online for "right tool for the job" and you'll get over a billion results related to everything from baking cakes to repairing cars. It's also just as applicable to oral hygiene.
One of those "right" tools is the humble toothbrush. Most of us use the manual variety whose basic components—a long narrow handle and a bristled head—haven't changed much in a couple of centuries. That hasn't stopped competing manufacturers, however, from striving to produce the latest and greatest toothbrush. It's a wonderful testament to the free market, but it might leave you dizzy with indecision about which product is right for you.
You can avoid this paralysis if you remember why you're using a toothbrush in the first place—to remove the daily buildup of dental plaque, a thin bacterial film that causes tooth decay and gum disease. With that in mind, here are the top things to consider when picking out your next toothbrush.
Bristle texture. Although you might think a stiff-bristled brush would be better at removing plaque, most dental professionals recommend soft bristles. Stiffer bristles can damage your gums and lead to recession; on the other hand, coupled with the mild abrasives and detergents in toothpaste, soft bristled-brushes are just as effective in removing plaque.
Comfortable size and shape. Toothbrushes come in various lengths and handle widths, so choose one that's comfortable in your hand. If you have issues with manual dexterity, consider one with a wider and thicker handle that's easier to hold. You'll be acquainted for at least six months (that's how often you should change out your current brush for a new one), so get a toothbrush that feels right to you.
The ADA Seal of Acceptance. Like toothpaste, the American Dental Association also tests toothbrushes. Those that meet the ADA's high dental product standards can include the ADA Seal of Acceptance on their packaging. When you see it, it's a good indication that particular toothbrush will perform well. You can also get advice from your dentist or hygienist on what type of brush you should use.
Every time you brush, you're potentially improving your dental health and avoiding disease. Make sure it counts with a toothbrush that's right for you.
If you would like more information on toothbrushes, please contact us or schedule an appointment for a consultation. You can also learn more about this topic by reading the Dear Doctor magazine article "Sizing Up Toothbrushes."