My Blog
Posts for tag: oral cancer
By Cental Valley Dentist
September 20, 2021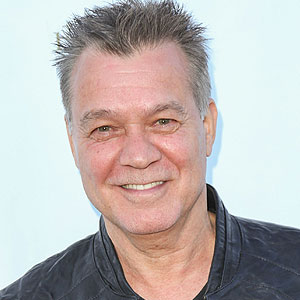 Fans everywhere were recently saddened by the news of musical legend Eddie Van Halen's death. Co-founder and lead guitarist for the iconic rock group Van Halen, the 65-year-old superstar passed away from oral cancer.
Van Halen's rise to worldwide fame began in the 1970s with his unique guitar style and energetic performances, but behind the scenes, he struggled with his health. In 2000, he was successfully treated for tongue cancer. He remained cancer-free until 2018 when he was diagnosed with throat cancer to which he succumbed this past October.
Van Halen claimed the metal guitar picks he habitually held in his mouth caused his tongue cancer. It's more likely, though, that his heavy cigarette smoking and alcohol use had more to do with his cancers.
According to the American Cancer Society, most oral cancer patients are smokers and, as in Van Halen's case, are more likely to beat one form of oral cancer only to have another form arise in another part of the mouth. Add in heavy alcohol consumption, and the combined habits can increase the risk of oral cancer a hundredfold.
But there are ways to reduce that risk by making some important lifestyle changes. Here's how:
Quit tobacco. Giving up tobacco, whether smoked or smokeless, vastly lowers your oral cancer risk. It's not easy to kick the habit solo, but a medically supervised cessation program or support group can help.
Limit alcohol. If you drink heavily, consider giving up alcohol or limiting yourself to just one or two drinks a day. As with tobacco, it can be difficult doing it alone, so speak with a health professional for assistance.
Eat healthy. You can reduce your cancer risk by avoiding processed foods with nitrites or other known carcinogens. Instead, eat fresh fruits and vegetables with antioxidants that fight cancer. A healthy diet also boosts your overall dental and bodily health.
Practice hygiene. Keeping teeth and gums healthy also lowers oral cancer risk. Brush and floss daily to remove dental plaque, the bacterial film on teeth most responsible for dental disease. You should also visit us every six months for more thorough dental cleanings and checkups.
One last thing: Because oral cancer is often diagnosed in its advanced stages, be sure you see us if you notice any persistent sores or other abnormalities on your tongue or the inside of your mouth. An earlier diagnosis of oral cancer can vastly improve the long-term prognosis.
Although not as prevalent as other forms of cancer, oral cancer is among the deadliest with only a 60% five-year survival rate. Making these changes toward a healthier lifestyle can help you avoid this serious disease.
If you would like more information about preventing oral cancer, please contact us or schedule a consultation. To learn more, read the Dear Doctor magazine articles "How a Routine Dental Visit Saved My Life" and "Strategies to Stop Smoking."
By Cental Valley Dentist
February 01, 2021
Oral cancer is one of the more dangerous malignancies people face. But there are ways you can reduce your risk of this deadly disease through changes in lifestyle habits and behaviors.
Two of the better known behaviors for increased oral cancer risk are immoderate consumption of alcohol and the use of tobacco, particularly chewing tobacco and snuff. Eliminating these, especially the latter, can vastly improve your odds of avoiding cancer. Another factor is a strain of the human papilloma virus (HPV 16) that's transmitted sexually, which you can avoid through safe sex practices.
In addition to these lifestyle changes, there's one more you should make to lower your oral cancer risk: adjustments to your diet. Research over the last half century has provided ample evidence of a link between the foods we eat and our risk of all types of cancers, including oral.
The biggest concern is over certain elements in some foods that can damage DNA, the molecular "operating instructions" that regulate the formation and function of our bodies' cells. These elements are collectively known as carcinogens because of their role in cancer formation.
An example of a carcinogen is a group of chemicals called nitrosamines. These form during preservation processes using nitrites in meats like bacon or ham. They're also found in beer or certain preserved fish. To limit your consumption of nitrosamines, you should reduce these and other processed products and replace them with fresh fruits and vegetables, or organic meats and dairy products.
Our DNA can also be damaged by unstable molecules called free radicals that arise during normal cellular function. But there are also substances known as antioxidants that help protect the cells from free radical damage. Many plant-based foods contain nutrients like vitamins C and E that have antioxidant properties, so including them in your diet could help reduce your oral cancer risk.
Several clinical studies over the years have been consistent in their findings that a diet rich in fresh fruits and vegetables can reduce the risk of oral or throat cancers, as well as other forms of cancer. Making changes to your diet in that direction, plus other lifestyle changes, could help you avoid this devastating oral disease.
If you would like more information on preventing oral cancer, please contact us or schedule an appointment for a consultation. You can also learn more about this topic by reading the Dear Doctor magazine article "Diet and Prevention of Oral Cancer."
By Cental Valley Dentist
May 21, 2019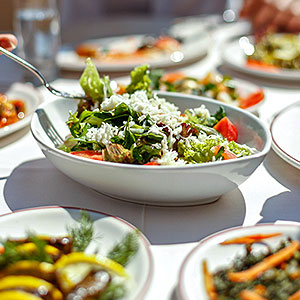 There are a number of lifestyle changes you can make if you want to reduce your risk of oral cancer, with quitting a tobacco habit at the top of the list. You should also moderate your alcohol consumption and practice safe sex to prevent the spread of the human papilloma virus (HPV 16) linked to oral cancer.
And there's one other area that might be ripe for change—your diet. The foods we consume can work both ways in regard to cancer: some, especially processed products with certain chemicals, increase your cancer risk; more natural foods, on the other hand, can help your body fight cancer formation.
Although how cancer forms and grows isn't fully understood, we do know some of the mechanisms involved. One major factor in cancer growth is damage to DNA, the molecule that contains all the instructions for normal cell growth. Certain chemicals called carcinogens cause much of this DNA damage.
One example of these dangerous chemicals are nitrosamines, found in substances used to preserve meats like bacon or ham. Nitrosamines also occur in beer during the brewing process, some fish and fish products, processed cheese and foods pickled with nitrite salt. It's believed long-term consumption of foods with these chemicals can increase the risk of cancer.
On the other hand, there are foods with substances called antioxidants that help our bodies resist cancer. Antioxidants protect cells from unstable molecules called free radicals that can also damage DNA. You'll find antioxidants in abundance in fresh fruits and vegetables, especially those high in fiber. Vitamins like C and E found in many natural foods also have antioxidant properties.
So, to help keep your risk of cancer and other diseases low, make sure your diet includes mostly fresh fruits and vegetables, along with plant-based fats found in nuts or olive oil.  At the same time minimize your consumption of processed foods with preservatives and other chemicals, along with animal and saturated fats.
A change in eating not only reduces your cancer risk, it can also improve your overall health and well-being. You'll also find a healthy diet can be dental-friendly—it can help keep your teeth and gums disease-free and healthy.
If you would like more information on dental-friendly nutrition practices, please contact us or schedule an appointment for a consultation. You can also learn more about this topic by reading the Dear Doctor magazine article "Diet and Prevention of Oral Cancer."