My Blog
Posts for: September, 2021
By Cental Valley Dentist
September 20, 2021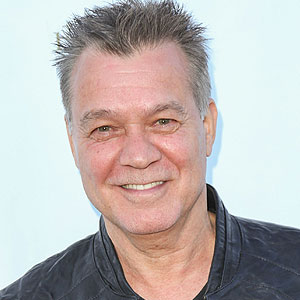 Fans everywhere were recently saddened by the news of musical legend Eddie Van Halen's death. Co-founder and lead guitarist for the iconic rock group Van Halen, the 65-year-old superstar passed away from oral cancer.
Van Halen's rise to worldwide fame began in the 1970s with his unique guitar style and energetic performances, but behind the scenes, he struggled with his health. In 2000, he was successfully treated for tongue cancer. He remained cancer-free until 2018 when he was diagnosed with throat cancer to which he succumbed this past October.
Van Halen claimed the metal guitar picks he habitually held in his mouth caused his tongue cancer. It's more likely, though, that his heavy cigarette smoking and alcohol use had more to do with his cancers.
According to the American Cancer Society, most oral cancer patients are smokers and, as in Van Halen's case, are more likely to beat one form of oral cancer only to have another form arise in another part of the mouth. Add in heavy alcohol consumption, and the combined habits can increase the risk of oral cancer a hundredfold.
But there are ways to reduce that risk by making some important lifestyle changes. Here's how:
Quit tobacco. Giving up tobacco, whether smoked or smokeless, vastly lowers your oral cancer risk. It's not easy to kick the habit solo, but a medically supervised cessation program or support group can help.
Limit alcohol. If you drink heavily, consider giving up alcohol or limiting yourself to just one or two drinks a day. As with tobacco, it can be difficult doing it alone, so speak with a health professional for assistance.
Eat healthy. You can reduce your cancer risk by avoiding processed foods with nitrites or other known carcinogens. Instead, eat fresh fruits and vegetables with antioxidants that fight cancer. A healthy diet also boosts your overall dental and bodily health.
Practice hygiene. Keeping teeth and gums healthy also lowers oral cancer risk. Brush and floss daily to remove dental plaque, the bacterial film on teeth most responsible for dental disease. You should also visit us every six months for more thorough dental cleanings and checkups.
One last thing: Because oral cancer is often diagnosed in its advanced stages, be sure you see us if you notice any persistent sores or other abnormalities on your tongue or the inside of your mouth. An earlier diagnosis of oral cancer can vastly improve the long-term prognosis.
Although not as prevalent as other forms of cancer, oral cancer is among the deadliest with only a 60% five-year survival rate. Making these changes toward a healthier lifestyle can help you avoid this serious disease.
If you would like more information about preventing oral cancer, please contact us or schedule a consultation. To learn more, read the Dear Doctor magazine articles "How a Routine Dental Visit Saved My Life" and "Strategies to Stop Smoking."
By Cental Valley Dentist
September 10, 2021
Your child's dental development is in overdrive between birth and early adulthood. The rapid growth of the teeth, gums and jaws occurs mostly on its own—but tooth decay could significantly derail it.
Although most cases of dental disease occur in adults, tooth decay is a major problem for children, particularly involving primary teeth. These teeth are much more important than they seem given their short lifespans: Because they help incoming permanent teeth to align properly, their premature loss due to decay can create future bite problems.
To prevent this from happening, taking steps to prevent tooth decay in young children is well worth the effort. The best strategy is a double-pronged approach. You'll first want to address certain areas that directly contribute to tooth decay. You'll then want to add measures that strengthen the teeth themselves against the disease.
In regard to the former, reducing the levels of harmful bacteria in the mouth tops the list. These bacteria produce acid as a byproduct that in turn softens and erodes enamel, the teeth's natural barrier against decay. We reduce bacteria by eliminating dental plaque, a film of built-up food particles that feeds and shelters bacteria, through daily brushing and flossing.
Certain dietary choices may also contribute to bacterial growth. Refined sugar is a prime food source for bacteria, so limiting it in the diet will help reduce tooth decay. Furthermore, a diet rich in whole, unprocessed foods and dairy provide nutrients strengthen teeth against decay.
The other prong in defeating tooth decay mainly involves protective measures provided by your dentist. Sealants applied to the chewing surfaces of a child's teeth help protect the enamel from the buildup of bacteria in these highly susceptible areas. An occasional direct application of fluoride to teeth further strengthens their enamel, and makes them less susceptible to decay.
This approach can minimize the chances of tooth decay, but it won't eliminate the risk altogether. If it does occur despite your best efforts, prompt treatment can limit the damage and preserve the teeth. Working with your dentist, you can help ensure your child's teeth are protected from this damaging disease.
If you would like more information on best dental care practices for children, please contact us or schedule an appointment for a consultation. You can also learn more about this topic by reading the Dear Doctor magazine article "Dentistry & Oral Health for Children."